Volunteering and the Tom Bowen Legacy Fund


The Tom Bowen Legacy Trust Fund (TBLTF) was formed to support children with disabilities. The TBLTF offers help to children who have received Bowen Therapy and provides gifts of electrical, mechanical, sensory and electronic equipment to enhance their quality of life, improve their mobility and to help with their ability to communicate. We find that these gifts, along with Bowen Therapy, helps the children immensely. This charity was set up in 2010 as the UK branch of the original fund based in Australia, which was formed in 2003. As we know, Tom found the time he spent helping children with disabilities extremely rewarding and the TBLTF was initiated to continue this important work. TBLTF UK is currently a small charity whose trustees are looking for support from practitioners, student practitioners and clients, in fact anyone who has benefited from the Bowen Technique. We would appreciate your input and support, especially to identify children who would benefit from a gift. We accept applications to the fund primarily from therapists, who need to provide some basic details about their client i.e. their problems, a letter of confirmation from a medical professional, e.g. their consultant, occupational therapist or similar, the type of equipment requested and a quote for its cost. You can find the application form on our website. If you would like to contribute to the Tom Bowen Legacy Trust Fund, please visit their 
website
where you will find details of how to donate. If you can pay via BACS transfer, then all your donation will be used for the fund – no fees apply.
The Bowen Technique has been established as one of the therapies offered by the Complementary Therapy Service (CTS) within Whipps Cross Hospital, London.
The CTS primarily supports cancer and palliative care patients and carers. Neil Browne heads up this unit with an enthusiasm that is rare to find these days and oversees a body of volunteers who give one day a week to make the service tick. The volunteers provide skills in various modalities.
At the CTS you will become familiar with the workings of an NHS establishment, gain instruction on the protocols of a hospital environment, the key issues patients will be dealing with, how medical treatments will work in tandem with your therapies, the medications and so much more.
CTS is based within a wholly NHS environment, providing a much sought after service for patients (some 800 referrals a year). Each case assigned will complete a questionnaire at the start and at the end of a set of treatments (around 6). All data is confidential and the results of the therapeutic work are captured using an established clinical scoring protocol, MYCAW or Likert Scale; which uses a 1-6 scale on questions of pressing issues, pain and general well-being.
The Bowen Technique community would greatly benefit from a base of data that gives insight on how and when Bowen can be used and the evidence of benefits in a cancer and palliative care setting. Bowen now has a service operating in a clinical environment and it will take time to grow data – unless we can introduce more Bowen practitioners. We now need new Bowen Therapists working within the CTS so that we can deliver a vital benefit to patients and gather an important review source sooner.
If you are a Full Member and interested in becoming part of this, please let Neil know by contacting him:
Neil Browne Clinical Lead Therapist,
Barts Health NHS Trust Margaret Centre,
Whipps Cross University Hospital Leytonstone,
London E11 1NR
Telephone: 020 8539 5522 Ext. 5840
Email: neil.browne@bartshealth.nhs.uk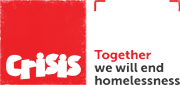 Crisis at Christmas provide a range of massage and complementary therapies for their guests across all centres at Christmas, ensuring they receive a full and holistic approach to their health. Bowen Association Member Adam Buttery writes "It is amazing what a difference Bowen makes to these people's lives. My first year I was in shock at the state of people's bodies from the lives they lead. Sleeping on the street or in doorways or on friends' floors, often doing hard or menial labour when they do get work, being physically abused by bosses or hooligans … these things take a serious toll on people physically which we cannot understand until we see it for ourselves. I reckoned at the time that my worst-case daily clients (I specialise in treating pain cases) were a 4 or 5 out of 10 for possible physical stress at the maximum. The homeless people I treated were 8, 9 or even (a couple of cases) 10 out of 10. Just one 30-minute Bowen or Massage session has these people incredulous at how much tension they have held and joyful at how comfortable their bodies finally feel. By halfway through my first shift, my second was fully booked on the recommendations of two clients! "It's the best Christmas present we can give to anyone … including ourselves!"
If you have relevant skills and experience, and would like to apply to join the team:
For further information visit
www.crisis.org.uk/volunteering
or call 0300 636 1000