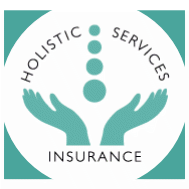 To be a full member of the Bowen Association practitioners must complete a first aid course every three years and submit a copy of their certificate at membership renewal time.
The 4 hours 'First Aid in the Workplace' is fine – but we find people get more out of the 8 hour day course (St. John Ambulance or Red Cross) – it gives them more confidence. Four hours CPD is awarded whichever you do.
Occasionally people do a 3/5 day course by choice and for their own reasons, and we will always consider increasing the CPD element to 8 hours if they do this.
We have negotiated a special rate with 'Protrainings', an international online course provider, for Bowen Association UK Members for their First Aid Plus Course (this is the one you should choose to count as your First Aid renewal if you decide to use the online training). You will be awarded 4 CPDs.  
It is useful where you are unable to attend a hands-on renewal course in your region from St John Ambulance, the Red Cross or other organisations.
This course is only £14.95 + VAT, which is a massive discount to BAUK.  The price includes a very comprehensive manual for you to download, certificate and CPD hours notice too. It runs online on a module basis – you can undertake it at various times, with breaks to suit you.
To access it go to www.profa.co.uk and register – when you do so, enter the "corporate discount code" of 'Bowen' and you will get the course for £14.95+VAT.